Listen to C. G. from Toronto tell her own story.
Before:
After:
C. G. says, "After meeting Dr. Stephen West in March of 2007, I finally discovered and understood the guiding principles behind the stunning success I had achieved a few years earlier when embarking on a total dietary and lifestyle change program.

I also share a newer success story which occurred August 2008 (the morning I made my audio testimonial) and was a direct result of what I learned as a student of Lymphology." Listen to her audio link above.
This is also a great example of Sub Pressure Esthetics™.
---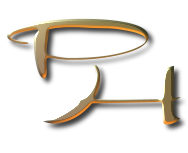 Use of this site is governed by our Terms of Service. We do not provide medical advice, diagnosis, or treatment. The material on this website is provided for educational purposes only. See additional information.
Copyright © Clarity University 1981-2012 - All Rights Reserved