Blessing of the Creation Sequence
This is a NEW online .mp3 downloadable release - which you can play from your smart phone or tablet pc.

Dr Stephen West says he learned this process directly through personal inspiration. Until now, he has only shared this particluar process with a few people since 1993.

Only for those who are ready to have unconditional love for everything and everyone, since that's all this special sequence is used for. If you have any uneasy feelings about whether you are ready, don't get this audio. For those of you who are ready for Charity, Dr West believes Charity is the greatest power in the Universe!
Order yours NOW for only $30.00! Please allow a few days to recieve your unique access code.
No one is turned away! If you need it for $0 to $30, send an email to: ucan [at] Power Heal dot c o m (no spam) and tell us what you can comfortably contribute, specifically for the Blessing of the Creation Sequence.
---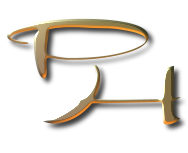 Use of this site is governed by our Terms of Service. We do not provide medical advice, diagnosis, or treatment. The material on this website is provided for educational purposes only. See additional information.
Copyright © Clarity University 1981-2014 - All Rights Reserved